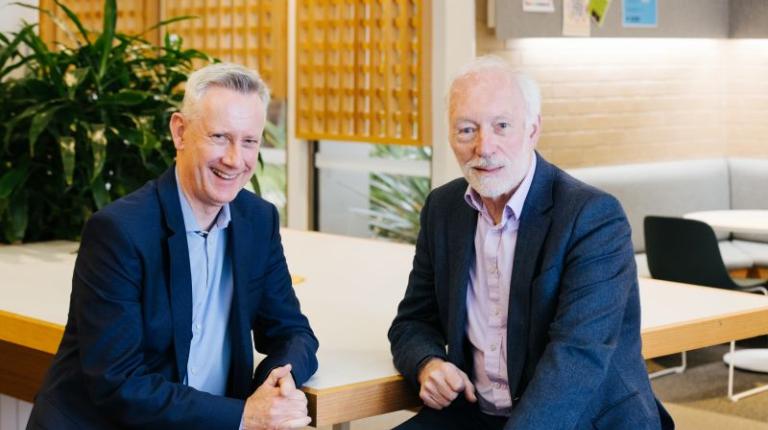 Victoria University and Orygen, Australia's centre of excellence in youth mental health, are today announcing a new partnership aimed at boosting youth mental health workforce capacity, and ultimately improving mental health outcomes in Melbourne's northwest.
The partnership will build the region's mental health workforce capacity through education and training opportunities for VU students, and focus on collaborative research efforts to address challenges in Australia's youth mental health sector.
The partnership, a first for both organisations, delivers on recommendations of the Royal Commission into Victoria's mental health system, which called for enhancing workforce capabilities and professional development, and the translation of research into practice.
Work experience placements for VU students
As part of the agreement, more than 50 work experience placements will be available for VU's psychology, nursing, and social work students in the partnership's first year, increasing steadily to approximately 100 students per year during the five-year agreement.
From 2018 to 2021, almost 3,000 students graduated from Victoria University and VU Polytechnic in the areas of psychology, nursing, social and youth work.
Vice-Chancellor, Professor Adam Shoemaker said the University was delighted to be collaborating with Orygen in this vital area.
"Together we will provide unique opportunities for VU students and staff in education, placements, and research, developing synergies that would not otherwise be possible," Professor Shoemaker said.
"Most importantly, we will be serving the people of the northwest of Melbourne in a far deeper way."
This isn't just a partnership – it is a deep alliance connected to our curriculum and the communities we serve.
Mental ill-health of young people doubled since 2007
Almost two-in-five young people (39.6%) aged 16–24 years experienced mental ill-health in the past 12 months, according to Australian Bureau of Statistics data released on 22 July.
This rate for young people has nearly doubled since 2007, and is now nearly twice the rate of the general population, making it more critical than ever to support and grow a diverse, multidisciplinary mental health and wellbeing workforce.
Orygen's Executive Director, Professor Patrick McGorry, believes the partnership offers opportunity across several levels.
"We need to educate and build the capacity of the youth mental health workforce.
"It's very exciting to establish a partnership that can develop the next wave of youth mental health staff through student education and training opportunities," Professor McGorry said.
Orygen is keen to share its world-leading research and evidence-based approaches to clinical care with VU students, and through them, ultimately improve youth mental health outcomes in Melbourne's northwest and beyond.
"We're also looking forward to deepening our research collaborations with VU and developing our research into the best ways to support young people experiencing mental ill-health."